We started with a simple idea.
Since 1980, Barka Cement Products Factory manufacture and supply a wide range of hollow block (bottom closed & open). insulated block, solid block, hourdi block, interlock paving tiles (various design of red, black, grey and custom colored) with 60 mm and 80 mm thickness and kerbstones. In addition to the above we are supplying aggregate (10 mm & 20 mm), plaster sand, washed sand, crushed sand, filling sand, boulders, dune sand etc… required for the construction industries throughout the Sultanate of Oman.
Barka Cement Products Factory uses the tools of total quality from the reputed German manufactures to provide outstanding service and products to the customers according to their need by which our community can make their places more better to live, work and play.
Today`s well-designed concrete projects are contributing to social progress, economic growth and environmental protection, making and allied products a sound sustainable choice.
Vision
Building a strong and better future.
Our Mission
we are committed to be one of the leader in the construction industry by providing outstanding value to our customer, a safe and stimulating work environment to our employees, and superior returns to our shareholders.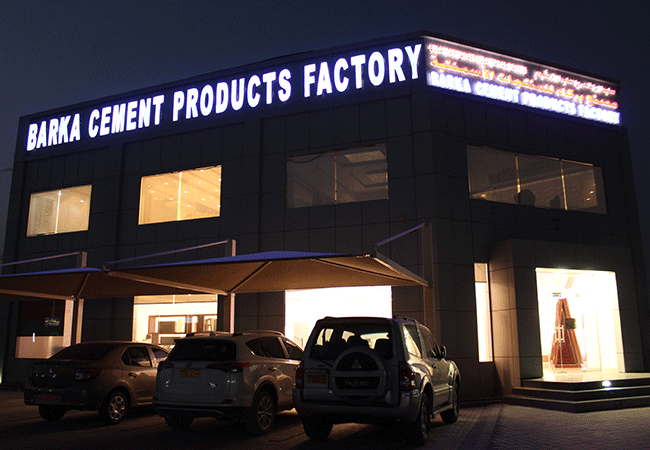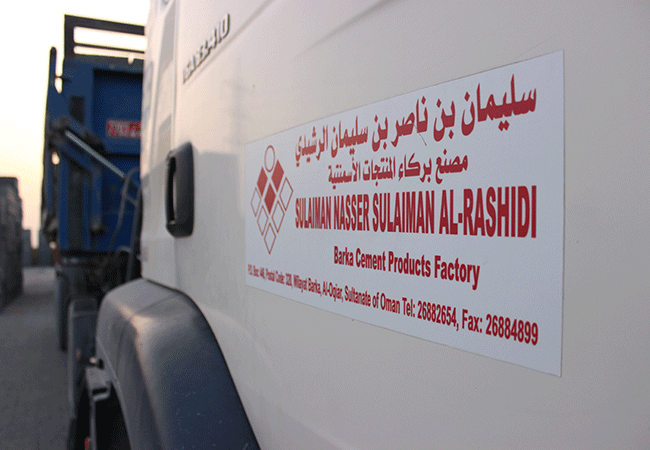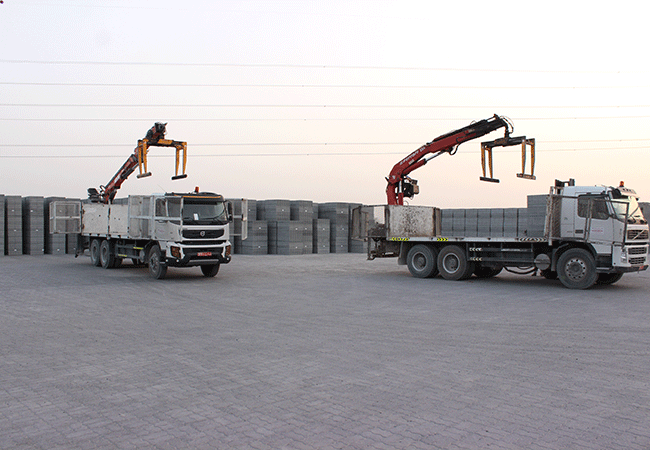 Strengths and application
Residential & Commercial buildings.
Gardens, pedestrian, footpaths etc..
Roads, parking areas etc..
Products & Services
Block (Hollow (bottom closed & open), Solid, Insulated & Hourdi)
Interlock paving tails.
Kerbstone.
Aggregates, Sand, Boulders etc.…
Success factors
Durability.
High Quality Stander.
Reliability.